Village of Southampton Building Department: Your Guide to Streamlined Approvals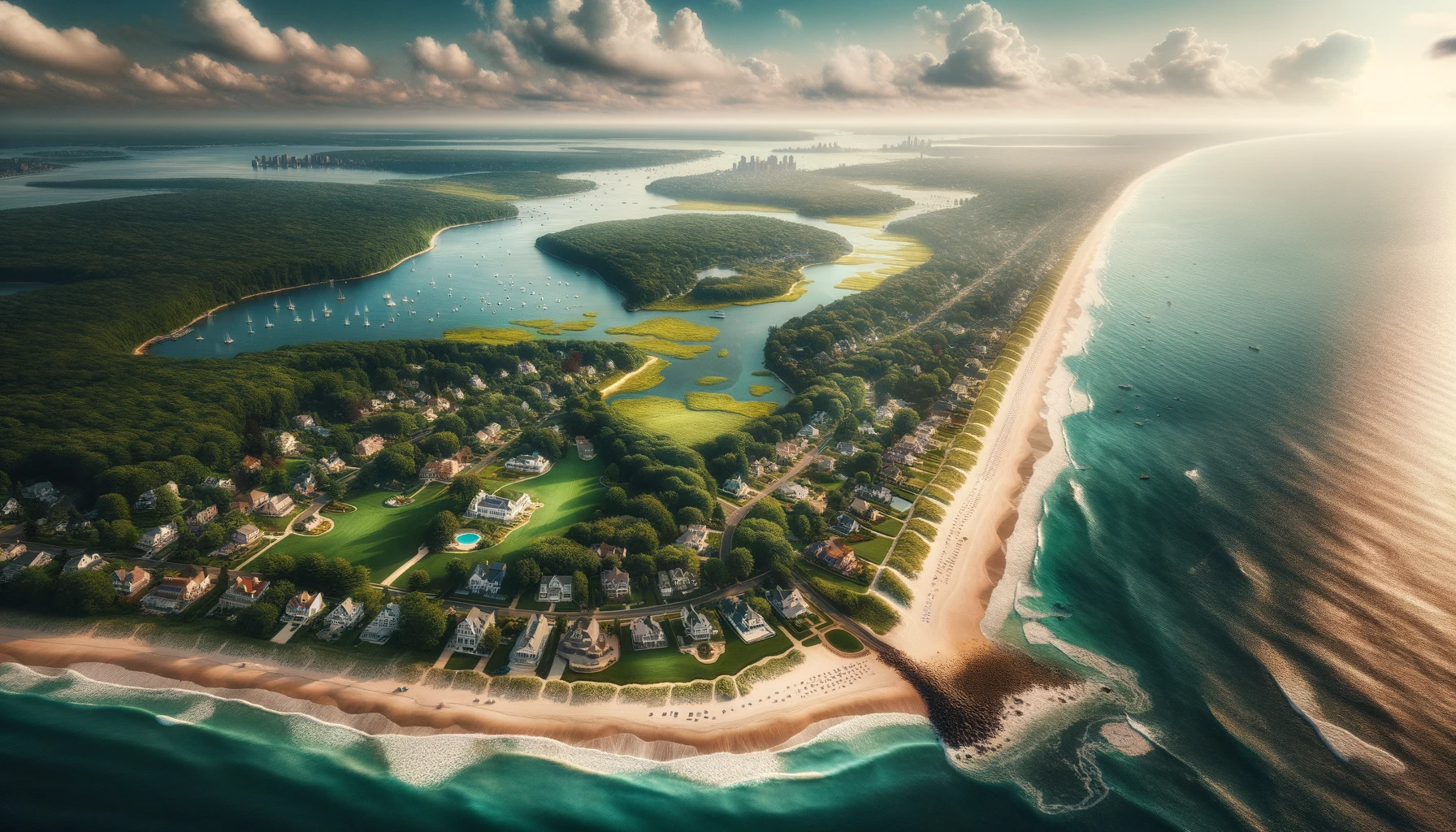 Navigating the Building Codes of Southampton Village, NY: A Developer's Guide
Southampton Village, a charming area in Long Island, is famous for its beautiful beaches, luxurious estates, and a list of residents that reads like a who's who of American society. However, beneath the surface lies a complex set of planning permission and building permit laws that are among the most stringent in the country.
Why Southampton Village's Building Laws Are Complex
The complexity of Southampton Village's building laws stems from the village's dedication to preserving its unique character and natural beauty. Local authorities have put in place a wide range of regulations that control various aspects of construction and renovation.
Zoning Laws: Specific zones are designated for residential, commercial, and industrial use.
Historical Preservation: Some areas are protected due to their historical significance.
Environmental Regulations: Laws exist to protect local flora and fauna.
The Challenges of Obtaining a Building Permit
Getting a building permit in Southampton Village is not a walk in the park. The process is often described as a maze, requiring multiple layers of approval from various departments. For example, if you're planning to build near a wetland, you'll need clearance from the Conservation Board. Skipping this step can result in severe penalties.
Pre-Application Meeting: Advised to understand the scope of requirements.
Documentation: Detailed plans, environmental impact assessments, and more are needed.
Review Process: Expect multiple rounds of reviews and possible revisions.
The Cost of Ignoring the Rules
Ignoring the building laws of Southampton Village can have dire consequences. For instance, a developer who bypassed the permit process for a minor renovation faced not only construction halts but also hefty fines. The property was even at risk of being seized.
Fines: Can range from hundreds to thousands of dollars per violation.
Legal Action: The village can take you to court for more severe offenses.
Reputation Damage: Good luck getting future permits if you're on the village's blacklist.
Why Strict Laws Are Beneficial
While these regulations may seem cumbersome, they serve a greater purpose. They help maintain the village's allure, which is a significant reason people choose to live or vacation there. The laws ensure that development is sustainable and in harmony with the environment.
Property Value: Strict laws help maintain or even increase property value.
Community Integrity: Regulations preserve the community's character.
Environmental Protection: Laws safeguard natural resources for future generations.
Additional Information
According to the official Village of Southampton Building Department website, the department administers and enforces the Uniform Fire Prevention and Building Codes. They also manage the Board of Architectural Review and Historic Preservation, the Planning Board, the Zoning Board of Appeals, and the Planning Commission.
Why Traci's Permits is Your Go-To Resource for Southampton Village Building Permits
When it comes to navigating the intricate web of building permits in Southampton Village, Traci's Permits stands as an invaluable resource. With years of experience and a deep understanding of local building codes and regulations, we are your one-stop-shop for a hassle-free permit process.
Expertise You Can Trust
Knowledgeable Staff: Our team is well-versed in the codes and procedures of Southampton Village.
Streamlined Approvals: We facilitate the acquisition of the necessary permits, saving you time and unnecessary stress.
Comprehensive Services
Zoning Appeals: We can guide you through the complex zoning appeals process.
Building Code Analysis: Our experts can analyze building codes relevant to your project.
Site Surveys: We offer site surveys to ensure your project complies with local regulations.
Customer-Centric Approach
Consultation: We offer pre-application meetings to understand the scope of your requirements.
Transparency: Full disclosure at every step ensures you're never in the dark.
Proven Track Record
Our clients appreciate our efficient and reliable services, which is why they consider us the go-to place for building permits in Southampton Village. Don't just take our word for it; check out our client testimonials.
For more insights on building permits, you can also refer to our comprehensive guide.