Town of Huntington Building Permits
Navigating Building Permits in the Town of Huntington with Traci's Permits
Embarking on a new project in the vibrant Town of Huntington? Traci's Permits is here to be your steadfast ally in the intricate journey of securing building permits in this bustling locale. As a prominent figure in Suffolk County, we stand ready to offer a myriad of services including Zoning Appeals, Variances and Amendments, and more, to pave a smooth path from concept to completion.
Why Traci's Permits is Your Trusted Associate in Huntington?
1. Diverse Permit Solutions: From spearheading special use permits to guiding you through garage conversions, we are your reliable hub for all permit necessities in the Town of Huntington and adjacent areas such as Islip, Southampton, and Port Jefferson.
2. Proficiency in Zoning and Land Use Analysis: Our adept team is well-versed in zoning and land use analysis, offering you the critical insights required to navigate the specific regulations of the Town of Huntington, thus averting potential roadblocks.
3. Personalized Architectural Review Services: We provide tailored architectural review services, assisting you in designing projects that not only meet the regulatory benchmarks but also harmonize with Huntington's dynamic environment.
Our Service Spectrum
Building Permits: Your pathway to a streamlined building permit acquisition process in the Town of Huntington, facilitating a hassle-free construction experience.
Construction Permits: We are here to assist you in securing construction permits in Huntington, ensuring your project adheres to the local guidelines and standards.
Drafting Services: Our drafting services are your blueprint for success, offering meticulous site surveys and plans that align with Huntington's distinctive criteria.
Board Hearings and Filings: We are your voice at board hearings, effectively conveying your project's vision to secure the necessary approvals in Huntington.
Expanding Our Horizons
Beyond the Town of Huntington, we extend our expertise to various cities including Brookhaven, Riverhead, Patchogue, and Smithtown, fostering a cohesive approach to permit acquisition and zoning appeals.
Contact Us Today
Ready to ignite your project in the Town of Huntington with the requisite permits in hand? Connect with Traci's Permits, your reliable navigator in the building permit terrain in Suffolk County.
Traci's Permits is completely knowledgeable of codes and procedures to facilitate the acquisition of the necessary permits to complete your projects, saving you time, money and unnecessary aggravation.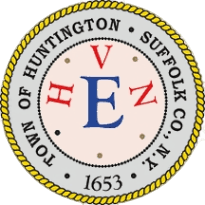 Huntington Zoning Appeals