Town of East Hampton Building Permits
Your Go-To Resource for Building Permits in the Town of East Hampton
Embarking on a construction journey in the picturesque Town of East Hampton? Let Traci's Permits be your guiding star in navigating the complexities of securing building permits in this coveted locale. As a distinguished entity in Suffolk County, we are adept at offering a plethora of services including Special Use Permits, Demolition Permits, and more, ensuring your project transitions from blueprint to reality seamlessly.
Why Traci's Permits is the Preferred Choice in East Hampton?
1. A Spectrum of Permit Services: Whether it's facilitating deck permits or assisting with municipal licenses, we are your reliable partner for all permit requisites in the Town of East Hampton and neighboring areas like Southampton, Islip, and Port Jefferson.
2. Mastery in Zoning and Land Use Analysis: Our seasoned team excels in zoning and land use analysis, providing you with the insights needed to align your project with the specific regulations of the Town of East Hampton, thus avoiding unnecessary hurdles.
3. Customized Architectural Review Services: We offer personalized architectural review services, helping you to craft projects that not only meet the regulatory standards but also blend beautifully with the East Hampton's scenic backdrop.
Our Offerings
Building Permits: Simplifying the process of acquiring building permits in the Town of East Hampton, making your construction journey smooth and stress-free.
Garage Conversions: Transform your garage into a functional space with our expert guidance and permit assistance in East Hampton.
Drafting Services: Our drafting services are your blueprint for success, offering detailed site surveys and plans that adhere to the East Hampton's specific guidelines.
Board Hearings and Filings: We stand by your side at board hearings, articulating your vision effectively to secure the necessary approvals in East Hampton.
Extending Our Reach
Beyond the Town of East Hampton, our services span across various cities including Brookhaven, Riverhead, Patchogue, and Smithtown, fostering a unified approach to permit acquisition and zoning appeals.
Connect with Us
Eager to set your project in motion in the Town of East Hampton with the essential permits secured? Reach out to Traci's Permits, your dependable companion in navigating the building permit landscape in Suffolk County.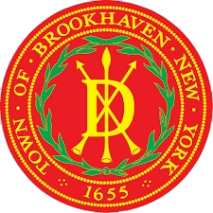 East Hampton Zoning Appeals